Wire mesh scourers and cloths (galvanized iron wire, stainless steel wire, copper, nylon)
Item no : 1307

Designation :
2 copper cloths
Size :
1
Packing : 30 bags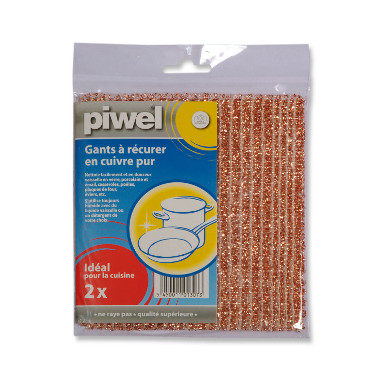 USAGE
2 copper cloths (made of pure copper) ca. 14 x 16 cm
(in poly bag)
- does not scratch - high quality
---
Best suited for the kitchen
Cleans gently and easily:
dishes made of glass, porcelain, enamel
cookware
ovens and baking sheets, sinks, etc.
Use well moistened, in combination with dishwasing detergent.